One of the most accurate indicators shows that BTC needs to fall before establishing a macro bottom.
According to data from sources like on-chain analytics firm Glassnode, Bitcoin's MVRV-Z Score almost – but not quite – signals a price reversal.
MVRV-Z Score inches towards macro bottom
Amid heated debate whether BTC will break out of its current macro lows of $17,600, new metrics suggest that the market could easily fall further.
As noted by Filbfilb, co-founder of the Decentrader trading suite, the MVRV-Z score is currently in the classic green zone, but not at the level associated with past price bottoms.
MVRV-Z measures how high or low the spot price of BTC is relative to its "fair value". The indicator uses market capitalization and real price data along with standard deviation to create one of the most effective Bitcoin tops and bottoms predictors.
MVRV-Z has accurately predicted every macro top and bottom in BTC is history and has an accuracy of 2 weeks, data source LookIntoBitcoin noted.
The indicator has only moved below the green zone a few times and the most recent was in March 2020, but more downward pressure now should produce a similar performance.
"This chart is #1 for me," commented Filbfilb of the latest indicators.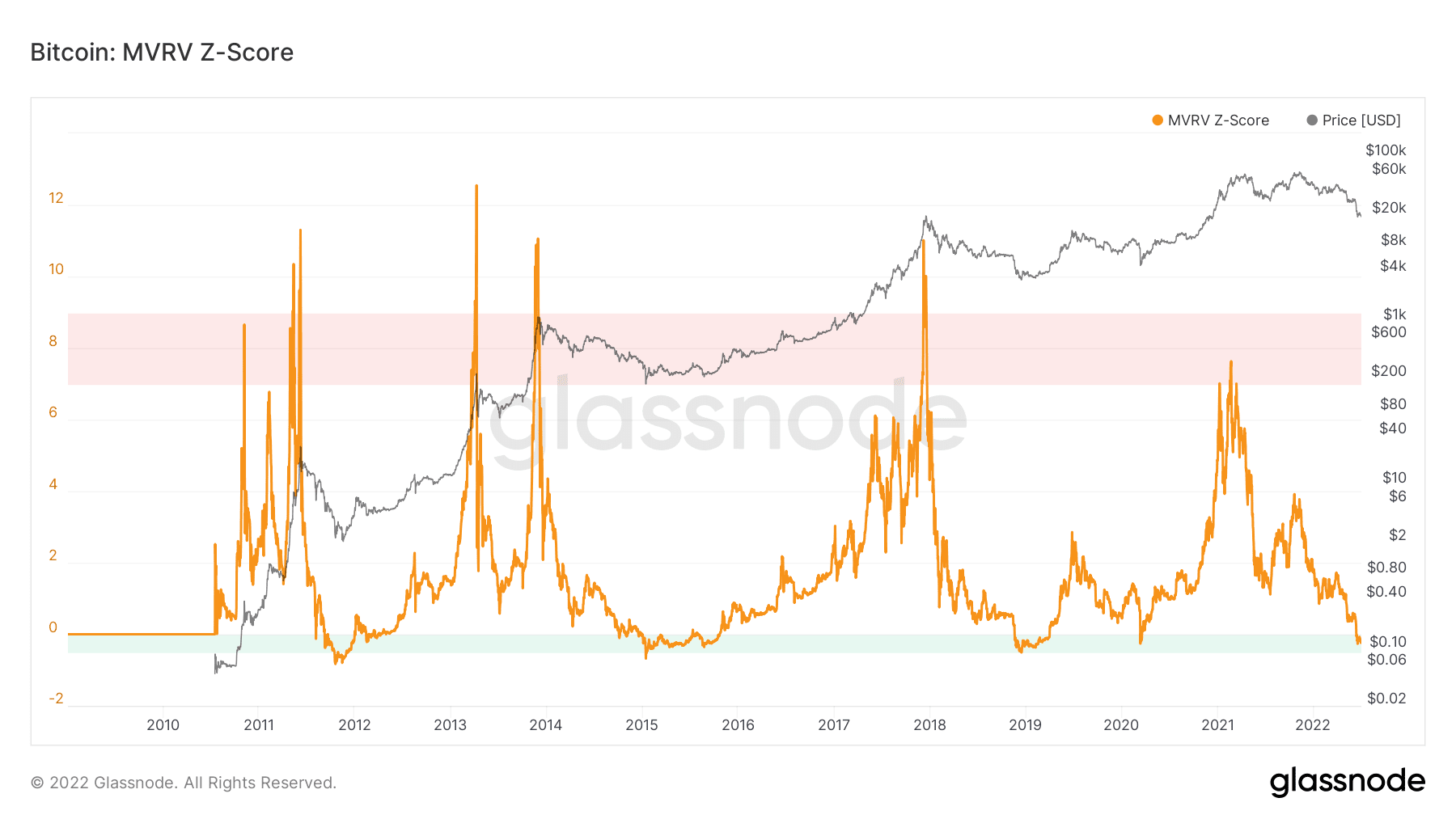 $16,000 bottom is in focus
The $15,600 level is tied to many existing predictions about where Bitcoin is about to bottom. For example, popular account CryptoBullet points to this area as one of several key support areas to watch.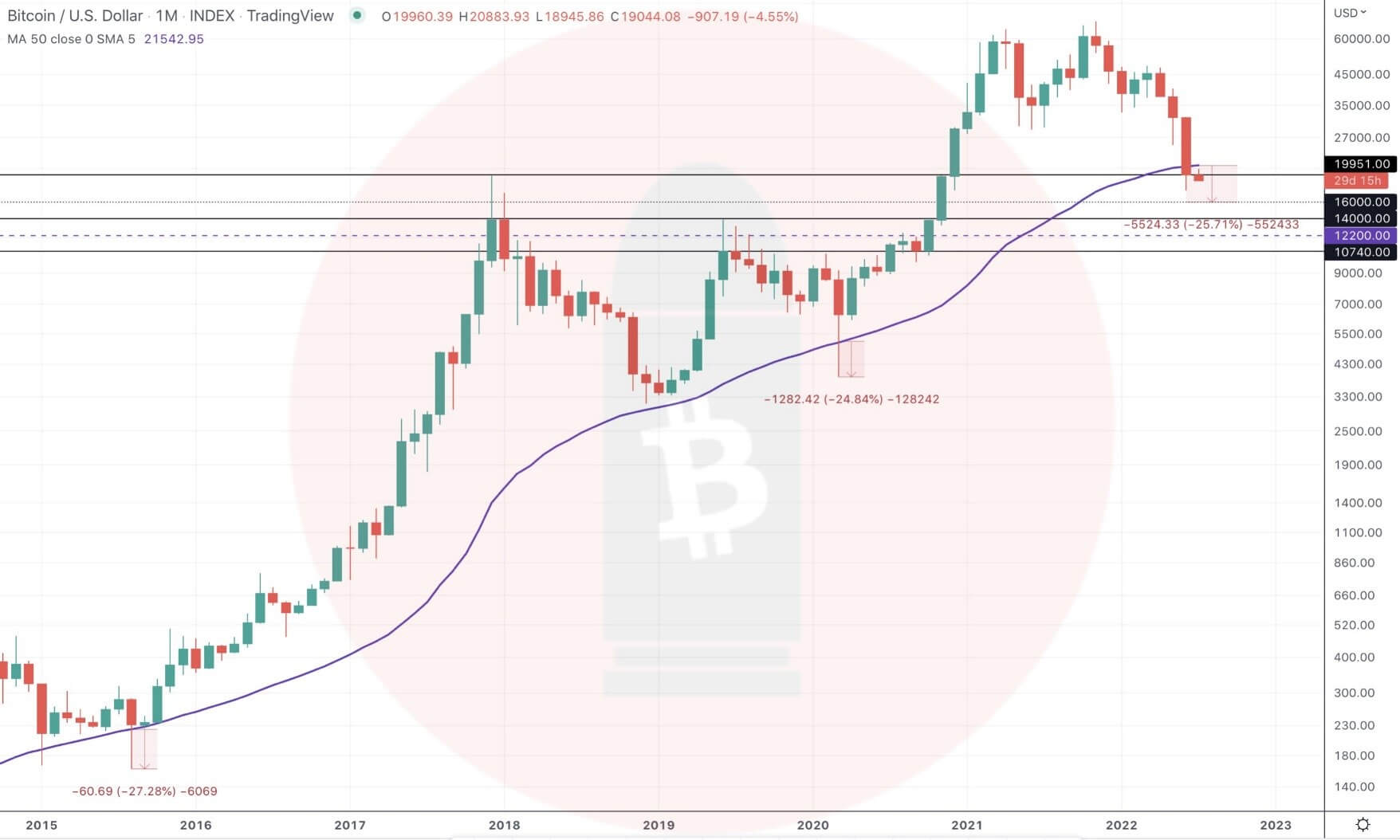 At the same time, the account also confirmed $16,000 marking the average deviation from Bitcoin's 50-month moving average (-25%).
Bitcoin's Relative Strength Index (RSI) is at an all-time low, another sign of the oversold nature of the market which is currently below the previous halving peak near $20,000.
#bitcoin June closing price $19,925
Below 200WMA, below Realized price, Lowest RSI ever pic.twitter.com/DsFzEVLFks

— PlanB (@100trillionUSD) July 1, 2022
" The June closing price was $19,925. Below WMA200, lower than real price, lowest RSI ".
Nguồn: cointelegraph
All For Information Purposes Only And Not To Be Considered As Investment Advice You should do your own research before making an investment decision. Cryptotintuc is not a financial advisor and will not accept any responsibility in connection with your investment.