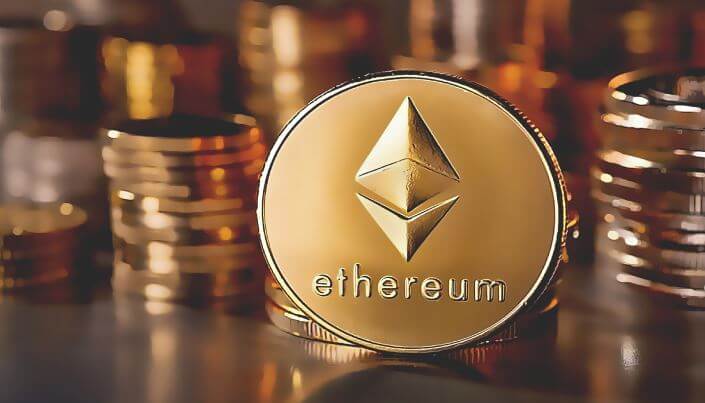 Possible Trade Entry for ETH as Its Price Drops Over 24 Hours
The current level of ETH is at a buy-trade entry opportunity.
At the moment, there is no indication of the further price trend for ETH.
The Daily RSI of the coin has crossed towards the oversold territory.
The largest altcoin by market cap, Ethereum (ETH), signals a buying opportunity level for day traders and potential scalpers.
According to CoinMarketCap, the price of Ethereum (ETH) has dropped 2.39% over the last 24 hours to take its price down to $1,038.6. This price dip also adds to its dismal weekly performance as the coin is now 15.43% down over the last 7 days.
Given the current level of Ethereum (ETH), it may be good to buy opportunities for traders for a short- to medium-term trade.
Looking at the daily trading chart of ETH/USDT, the price of ETH has neutrally broken out of the bearish descending triangle chart pattern. This may indicate that the price of ETH will consolidate around the support level at $1,032.27 as bears eased their pressure slightly and bulls attempted to keep the price above this level.
Given that the bearish chart pattern did not play out and bears were unable to break the support level, investors could now try to identify some trade entries for ETH. The Relative Strength Index (RSI) is also in oversold territory which may suggest that the selling pressure has been exhausted.
Furthermore, the RSI line has recently crossed below the RSI SMA line, but not convincingly. This could indicate that this movement is not a strong one and may not hold
Investors and traders should be cautious as the latest candle has escaped the chart pattern and has not yet closed. If the candle closes below the base of the pattern then the short-term bullish thesis will be invalidated.
Nguồn:https://coinquora.com/possible-trade-entry-for-eth-as-its-price-drops-over-24-hours/
Tất Cả Chỉ Vì Mục Đích Thông Tin Và Không Được Xem Là Lời Khuyên Đầu Tư Bạn nên tự tìm hiểu trước khi đưa ra quyết định đầu tư. Cryptotintuc không phải là đơn vị tư vấn tài chính và sẽ không chịu bất kỳ trách nhiệm nào liên quan đến việc đầu tư của bạn.